Build a Soccer Champion in Your Own Yard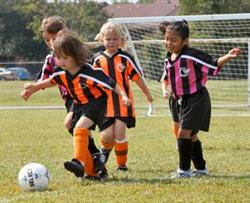 Have you ever watched youth soccer games and noticed a few players who really stood out as talented? Did you watch with amazement as they dribbled through the crowd of defenders and then finished with that perfect shot?
The fact is that all sports, not just soccer, have certain athletes that just seem to amaze us. We as parents want our kids to develop as well, but how do we start? How do we get them to improve? The answer may be right outside your window in your back yard.
Sound interesting? Read more by clicking right here for the full article on active.com.