BAYS President's Cup 2017 Announcement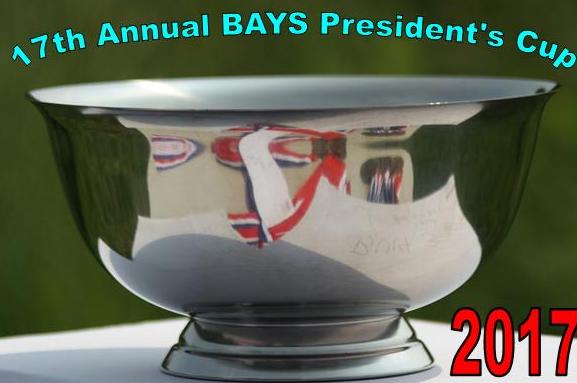 This is a special announcement from Milton Soccer regarding the BAYS Presidents Cup. BAYS (Boston Area Youth Soccer) is looking for more travel teams to play in this year's President's Cup tournament. Please find the following link to the BAYS website: https://bays.org/content/presidents-cup-info
Only certain teams qualify for the tournament:
Grades 6 & 8 Division 3
Grade 5 Divisions 2 & 3
The Cup competition is played in addition to the regular season schedule. Initial pairings are determined by BAYS, with byes added to each bracket as needed to round out 16-team or 32-team fields. This tournament has a single-elimination format and all games are played to a result, including overtime and kicks from the penalty spot if needed.
The home team (designated by BAYS) must provide a choice of three dates/times within the playing window to the away team, secure a field and arrange for a licensed referee through its town assignor. The town assignor will adjust the time and date of the match from the default to match the time and date agreed upon by the coaches. Any issues requiring the assistance of a division director should be sent by email to pc@bays.org. The final championship match is at a central site with BAYS supplied referees.
Each round of games must be completed within the time frame established by BAYS. Coaches should report scores to pc@BAYS.org within 24 hours after the match. Please include gender, age and division along with the result.
The entry fee is $25 per team.
BAYS will pay the referee and teams may be registered by their coach, the assistant coach, or the club registrar.
BAYS will award a cup to the coach and a special commemorative to each of the players in the finals.